Temples in Himachal Pradesh, India
Himachal Pradesh is known for hill stations, and its grand temples. The state is full of magnificent temples and diverse cultural history. The land of gods, with its beautiful temples, tells a beautiful story. If you want to come, this is the best destination. Here's a curated list of the best temples in Himachal Pradesh that possess stories waiting to be told. These temples are beautiful in architecture and offer a beautiful view of the Himalayas !
https://inforidge.net/temples-in-himachal-pradesh-india/
Naina Devi Ji
It is one of the 51 Shaktipeeths where limbs of Sati fell on Earth. Devi Sati had given up her life in the Yagya Kund performed by her father Daksheshwar. Then Lord Shankar was circling the whole universe carrying the dead body of Devi Sati, during this time Lord Vishnu carried the body of Sati with his Sudarshan Chakra. It was divided into 51 parts, out of which the eyes of Sati  Naina fell at this place. The temple of Naina Devi is built on the spot where the eyes of the Devi Naina fell. Thiswas built by Raja Bir Chand in the 8th century. Maa Naina Devi fulfills all blessings
Location: Matrianchal Bhawan, Himachal Pradesh, 174310
Best Time To Visit: April – October
Timings: 5AM-9PM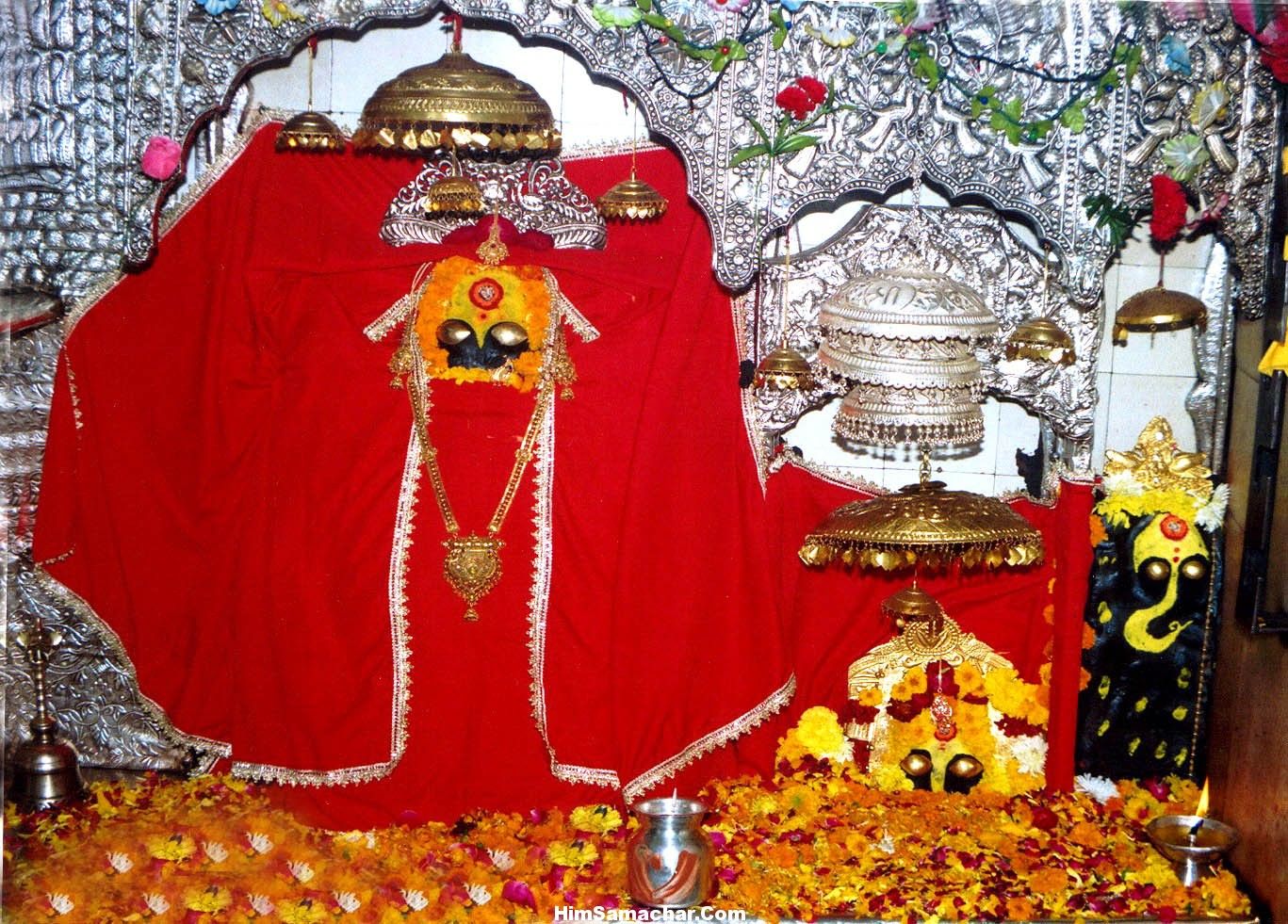 Jwala Devi Temples
Jwala Devi temple is situated at the Kangra district in Himachal Pradesh and known for being one of the 51 Shaktipeeths in India. Located at the Jwalamukhi village in Kangra, this is believed to be the place where the tongue of Sati has fallen. According to the legends said by the locals a shepherd first saw a raging fire on top of the hill and told the king. Later the king went and saw Goddess Jwala Devi and later decided to build a temple.
Location: Kangra District, Himachal Pradesh
Best Time To Visit: October-February
Timings: 5AM-12PM, 4PM-8PM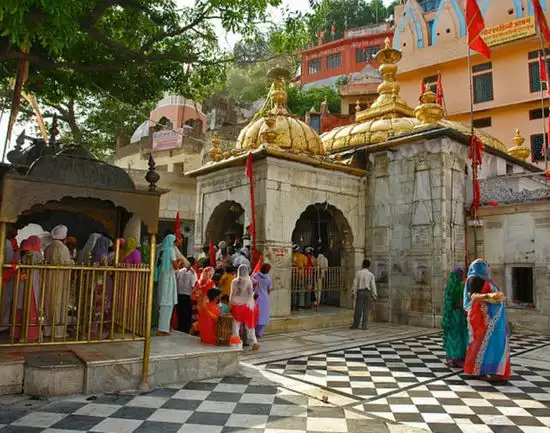 Maa Chintpurni Temples
This is another in the list of Shaktipeeth. Chintapurni means goddess who removes worries. Also known as Chinnamastika. This is means a goddess who is without a head. It is said that the holy feet of Parvati fell here.The goddess is also consider to be a symbol of sacrifice as she can do anything for the people she love. Locate at the Una district, this is believe to be where people flock to get their wishes fulfill. Mata Chintpurni showers her blessings on each and every one.
Location: Vpo chintpurni, teh Amb, Moien, Chintpurni, Himachal Pradesh 177110
Best Time To Visit: October-March
Timings: 4AM-10PM
Maa Baglamukhi Temples
Baglamukhi Temple is one of the best temples in Himachal Pradesh for all those who seek a break from the busy city life. The temple is surround by beauty. If you are looking for a place where you can meditate and relax your weary souls, then you must visit the Baglamukhi Temple and offer prayers to Goddess Baglamukhi Devi. You can wear yellow attire and offer sweets made from gram flour and sugar at this temple.
Location: Banakhandi – Haripur Rd, Sameli, Himachal Pradesh
Best Time To Visit: All round the year
Timings: 24 hours
Masrur Temples
A gorgeous temple built in the 8th century, Masrur Temple is an 8th-century complex. Located in Kangra Valley. These rock-cut temples are an epitome of architectural excellence and will leave you in awe. The temple is dedicate to Lord Shiva, Lord Vishnu, Goddesses. They are believe to have been first built by Pandavas while they were travelling through these mountains, historically they belong to the 7th and 8th centuries.
Location: Kangra, Himachal Pradesh
Best Time To Visit: All round the year
Timings: 6 AM – 5:30 PM
Bajreshwari Mata Temples
Famed as the Kangra Devi Mandir, Bajreshwari Mata Temple is one of the most visited temples in Himachal Pradesh. Goddess bajreshvari is believe to be a form of Goddess Durga. This temple is dedicate to Goddess bajreshvari and a lot of devotees visit this temple every year during Navaratri Festival. Attend the celebration of the Navaratri festival with your family and make your vacation memorable.
Location: Kangra, Himachal Pradesh
Best Time To Visit: October-March
Timings: 6 AM – 5:30 PM
Jakhoo Temples
He is the most famous tourist attraction of Shimla, Jakhoo temple. It is dedicate to Lord Hanuman. Located at the height of 2455 m above the sea level. This temple has stunning views of Shivalik. The story behind the temple is that Lord Hanuman rested here when he flew to collect the Sanjeevani Booti for Lakshmana.
The word jakhoo comes from the name of sage Yakoo, who built this temple. This temple has the world's largest statue of Lord Hanuman. This is a home for hundreds of monkeys.
Timings: 5:00 AM – 12:00 PM, 4:00 PM – 9:00 PM
Best Time To Visit: Visit at the time of Dussehra when the Hindus celebrate the killing of Ravan
Address: Jakhoo Temple Park, Jakhoo, Shimla, Himachal Pradesh 171001